Finally! It took a bit longer, but more was done. telePort now has built-in project directory handling and there's big and small changes across the board mostly regarding usability. Based on early user feedback most of the quirky nerdy things one had to deal with in the first release are gone. (Obviously it's all still quite nerdy…). Add to that two very nice new features plus a built-in MIDI monitor and it's quite the update!

Check the Changelog for the full list of changes, and get your download for Windows or Mac here.

Now, videos will seriously be coming soon…
The mac version of telePort 0.9 has been put up on the Downloads page. Mostly for good measure, to mark the state of the program at its first public release.
Why such an un-excited release post?
Because I finally found a way to fix a major usability issue in the prototype! Version 0.9.1 will be released soon – maybe even before NYE – with a couple of early user-driven changes to especially the initialization of the program, along with a project handling system where the cumbersome nerdy part has been taken away… So, have a look maybe, but come back soon for an update!
For a very long time MIDIum was torn apart to rewrite big parts of it bringing both the core and the subsystems up to a new level. It is now finally starting to come together again and here is a little screenshot from the editor – of a character that is the test-subject in an upcoming demo.
A lot of time has also been spent getting telePort ready. An improvisational musical program that also serves as controller for MIDIum, designed to bridge the audio/visual gap. The prototype will be released very soon!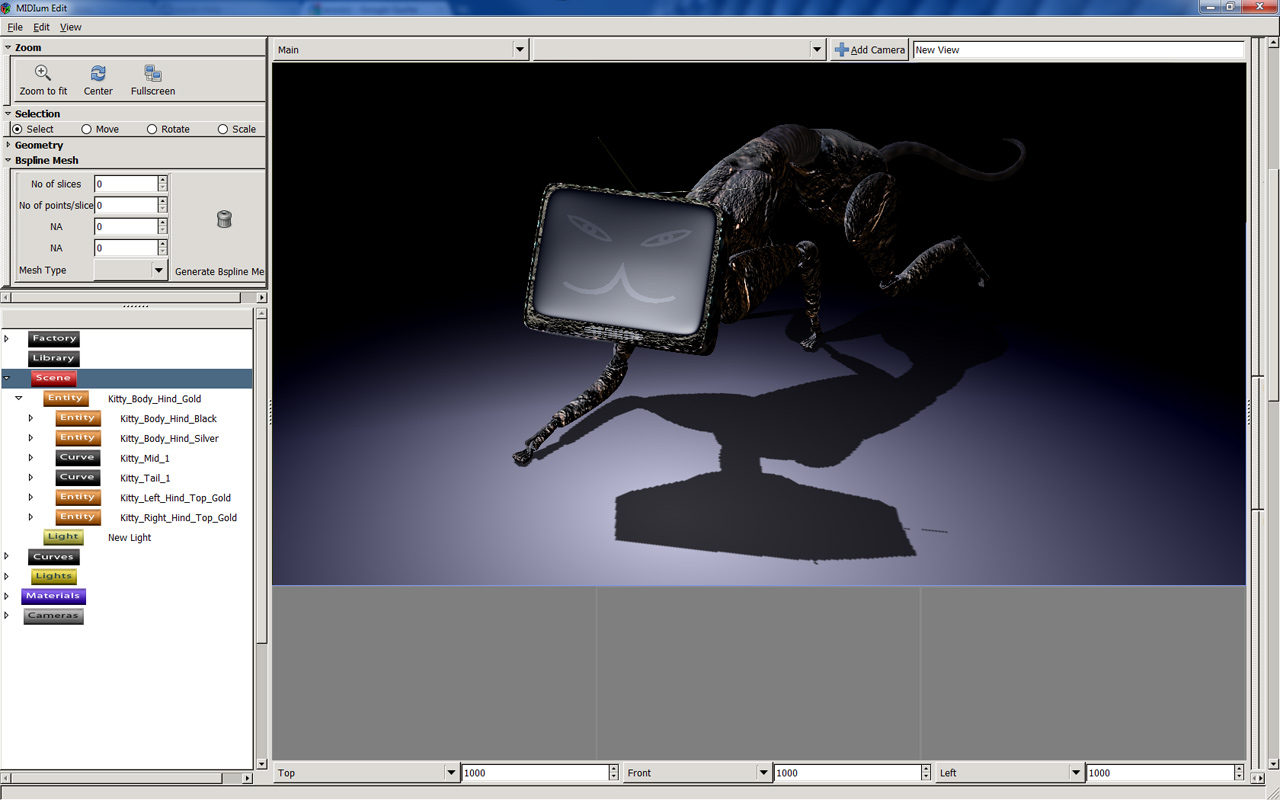 Here is a quick video sketch of an idea to make the interface in MIDIum fully 3D. The style will most definitely change before this happens, but it gives you an idea:

Get the Flash Player to see this player.
Juvul Migration
The Site is currently migrating from the old server running static HTML to our new server running wordpress 3.0.1
With the progress made recently on our main project, MIDIum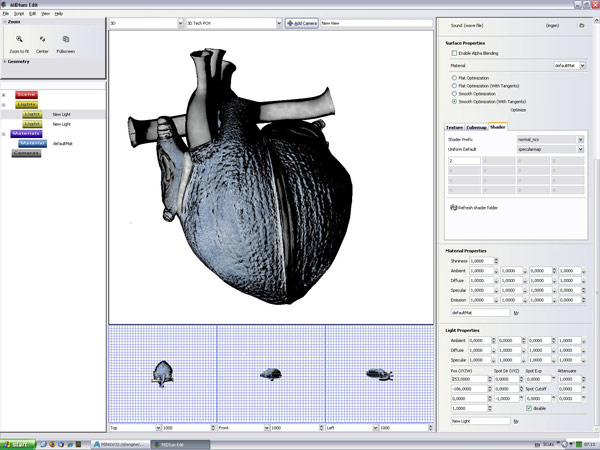 With an internal BETA release very near by, we are working as hard as we can to show new videos and other media and updates in the near future.
Stay Tuned!
The new site has been launched in combination with the release of our first public program, Syncopath Performer.
An audio overdubbing looper with 3 tracks, undo and amazing synchronization.
You can pick it up from Downloads for FREE as a VST for both Windows and Mac.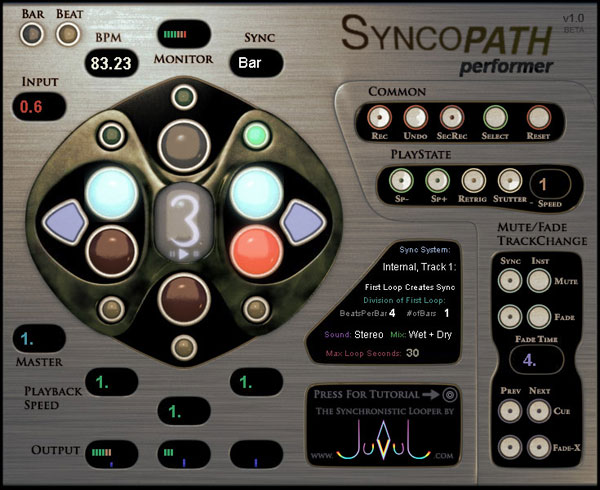 Syncopath Performer
A Media page has been added with a video for both Syncopath and the flagship MIDIum. Be sure to check them out! In the coming months, this section will grow.
We are working hard on setting up new MIDIum scenes to show all the progress since 2007.
At juvul we obsess about Audio-Visual art and how to achieve higher order links between the Audio and Visual realms.
We will continue to do so but we are also reaching out for support since this is an enormous task.
Please consider Supporting us if you are in a position where you can.