The new site has been launched in combination with the release of our first public program, Syncopath Performer.
An audio overdubbing looper with 3 tracks, undo and amazing synchronization.
You can pick it up from Downloads for FREE as a VST for both Windows and Mac.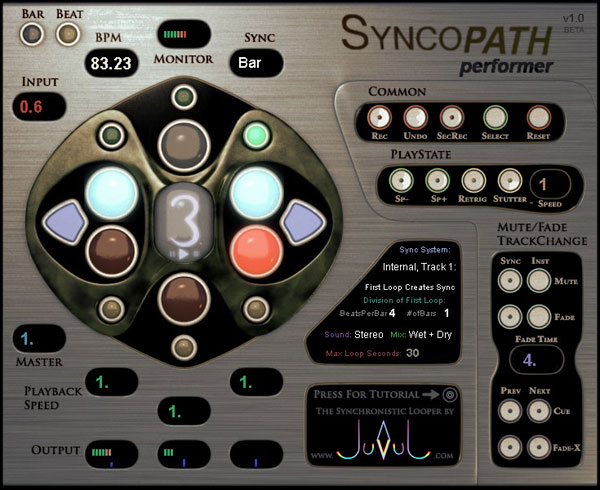 Syncopath Performer
A Media page has been added with a video for both Syncopath and the flagship MIDIum. Be sure to check them out! In the coming months, this section will grow.
We are working hard on setting up new MIDIum scenes to show all the progress since 2007.
At juvul we obsess about Audio-Visual art and how to achieve higher order links between the Audio and Visual realms.
We will continue to do so but we are also reaching out for support since this is an enormous task.
Please consider Supporting us if you are in a position where you can.